As the Delta variant sweeps across the country, sickening those who have already been vaccinated against COVID-19 and killing a staggering number of unvaccinated people, one infectious disease expert emphasizes that the only way to quell the virus' impact is to get vaccinated. 
Patients showing signs of COVID-19 from the Delta variant are being left in the hallways of hospitals already overwhelmed with sick people. No beds are left available; patients are even being turned away. Sick individuals are even being transferred out-of-state for life-saving medical care. The fourth wave of the coronavirus pandemic has actually been worse for some states than the first three, experts believe. Read on for 7 things experts predict will happen next—and to ensure your health and the health of others, don't miss these Sure Signs You May Have Already Had COVID.
In early August, Dr. Anthony Fauci, the chief medical advisor to the president and the director of the National Institute of Allergy and Infectious Diseases, told Katie Couric in an interview that individuals who aren't vaccinated are in danger. Even if you are vaccinated, you're still at risk, albeit to a lesser degree. 
"The virus that we're dealing with is a different virus than what we were dealing with several months ago and we just have to deal with the reality of that," Fauci said.
It's a more "formidable" virus, too, Fauci emphasized.
"It translates much more efficiently. And even individuals who are vaccinated, even though they are largely protected from serious disease, nonetheless can get infected and even transmit it," Fauci said.
Gregory Poland, M.D., currently serves as the director of Mayo Clinic's vaccine research unit. He and his team studies the immunogenetics of vaccine response in adults and children. Poland believes hospitals will continue to become inundated with ill individuals and the Delta variant will spread uncontrolled until more people are vaccinated.  
Currently, the World Health Organization believes there are at least 17 strains of COVID-19 circulating around the world, including a new one you may have heard of: Mu. Poland and his team have been gathering data on them and emphasized that it's important not to focus on the variant, but the "dire need" for vaccination to stop the spread.
"The current vaccines protect against severe disease, death and hospitalization against all the known variants currently circulating," Poland said.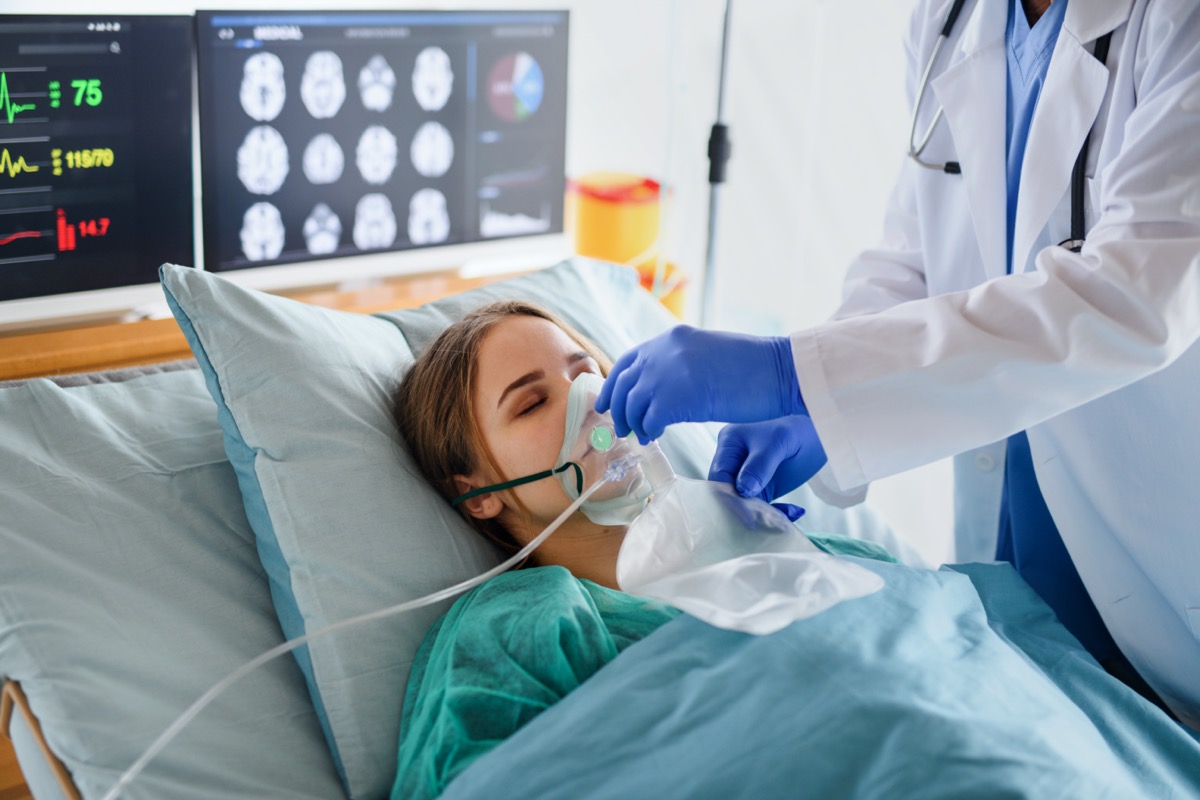 The SARS-CoV-2 coronavirus that causes COVID-19 continues to mutate and has produced the Delta variant that's currently circulating. The CDC considers the Delta coronavirus to be a "variant of concern" because it can be more easily transmitted among people. It's currently considered the most contagious form of the SARS-CoV-2 coronavirus so far.
"The Delta variant is contributing to a faster and broader spread of COVID-19, especially among the unvaccinated," Poland said.
That includes children. Marc Lipsitch, infectious disease epidemiologist at the Harvard T.H. Chan School of Public Health, shared during a virtual briefing that COVID-19 cases are expected to rise as schools open their doors for the fall semester.
"There's every reason to believe that (the Delta variant) is more contagious to children and from children than the older variants, and that means that at a societal level, we're seeing higher numbers of cases in all age groups, including in children," Lipstitch said.
Still, children are less likely to experience a severe case of COVID-19 compared to adults, he said.
"It's clearly possible for a vaccinated adult infected with Delta to infect a child, whether it happens with high frequency is going to be an important research question for the coming weeks," Lipstitch said.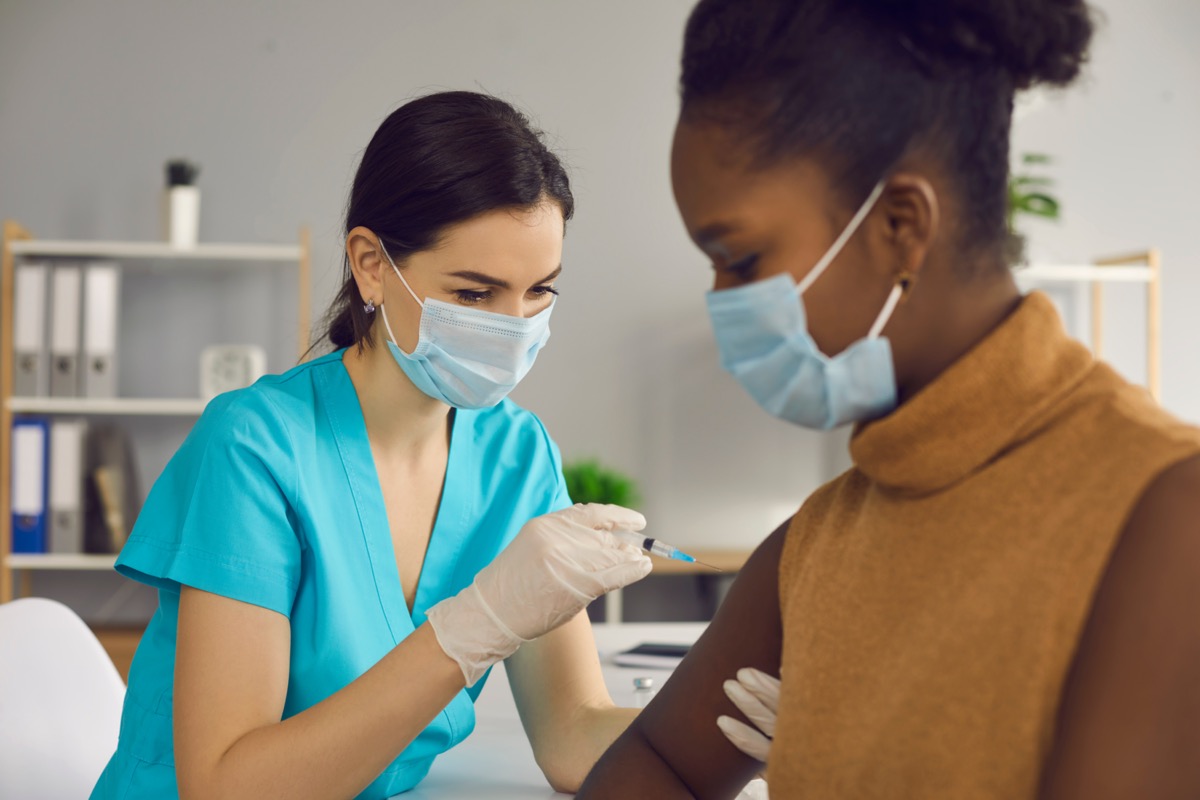 There are three vaccines available to adults: Pfizer, Moderna and the Johnson & Johnson vaccine. Kids ages 12 to 18 can get only the Pfizer vaccine. Stuart Ray, M.D. and Robert Bollinger, M.D., with Johns Hopkins Medicine explained that all three of these FDA-authorized vaccines can protect individuals from the Delta variant. A second dose of the Pfizer and Moderna vaccines are needed for full inoculation. 
While the vaccines are considered "very effective" to ward off the most severe complications of COVID-19, some vaccinated people can contract the Delta variant. But their risk of hospitalization and death are drastically reduced, Ray and Bollinger noted.
Individuals with compromised immune systems also should speak with their doctors about obtaining a booster shot, which is a third COVID-19 vaccine dose, for the Pfizer and Moderna vaccines. Melanie Swift, MD, with the Mayo Clinic explained that the response immunocompromised individuals have to the first two doses of their COVID-19 vaccine actually wear off over time and a booster is needed while variants still are circulating. The White House announced that boosted will be available September 20th, but the details have been fuzzy, and boosters have yet to have FDA or CDC approval.
We need more people to be vaccinated period. By the end of August 2021, 62.2 percent of the U.S. population has received at least one dose of the COVID-19 vaccine. More than half, or 52.9 percent, of the U.S. population has been fully vaccinated. According to the Mayo Clinic's vaccine tracker, the most vaccinated segment of the U.S. population is those ages 65 to 74, followed by individuals age 75 and older.
The state with the most vaccinated individuals is Vermont with 68 percent of its residents fully vaccinated, followed by Massachusetts where 66.1 percent of the population is fully vaccinated and Connecticut with 66.2 percent of its residents vaccinated.
RELATED: 7 Mistakes You're Making During Delta Outbreak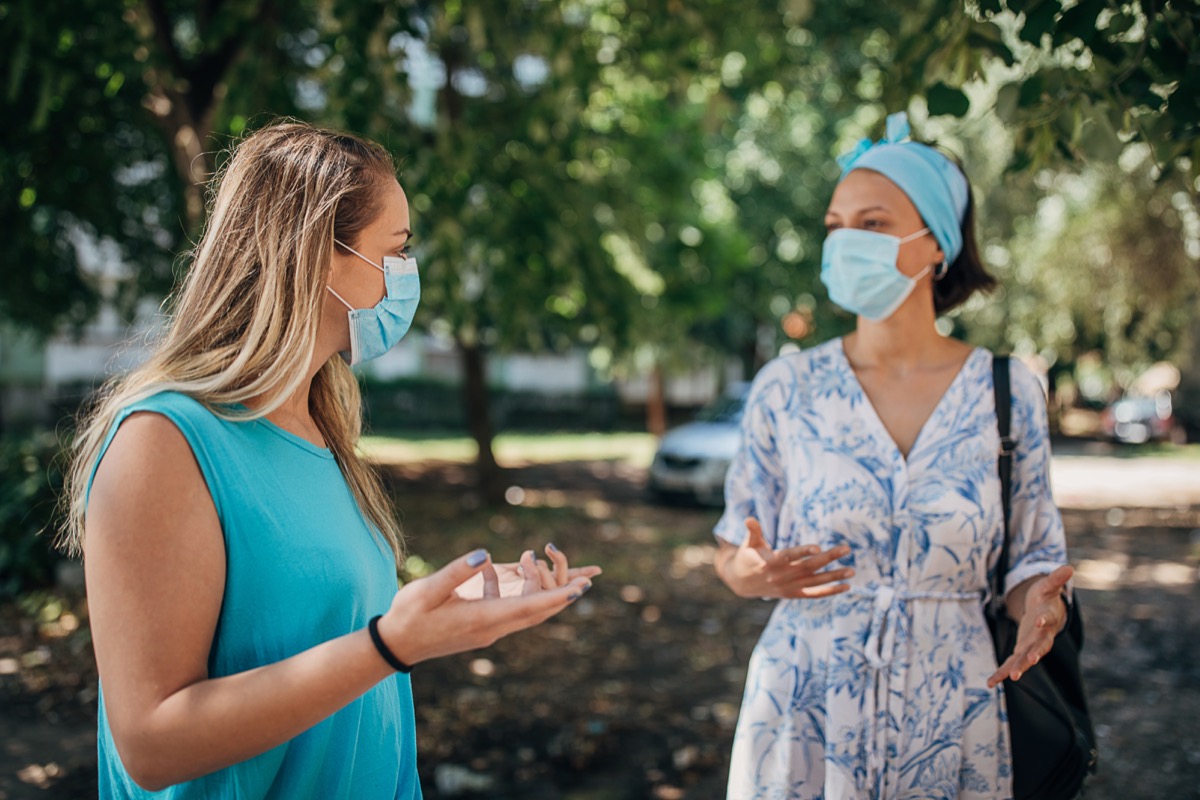 Unless more people become vaccinated, the Delta variant will continue to wreak havoc, Poland emphasized.
"Delta remains a serious threat to the health of the unvaccinated. Hospitals are overwhelmed now in many parts of the country and to varying degrees. COVID is constantly mutating so there will be more variants identified, no doubt. We hope to see an expansion of vaccines for children and a wider range of biologics for treating symptoms, in hopes of keeping patients out of hospitals and ICU facilities. Again, the best thing one can do is become vaccinated and urge others to do so as well," Poland said.
Fauci explained that with a highly transmissible virus, more younger people are falling ill because a high percentage of the elderly population are vaccinated.
"So it is not surprising that when you look at hospitalizations, you're seeing relative to the elderly, it looks like there are more young than are being hospitalized. That's very true because the elderly are more protected because more of them are vaccinated," he said.
RELATED: You're Now Mandated to Wear a Face Mask in These 8 States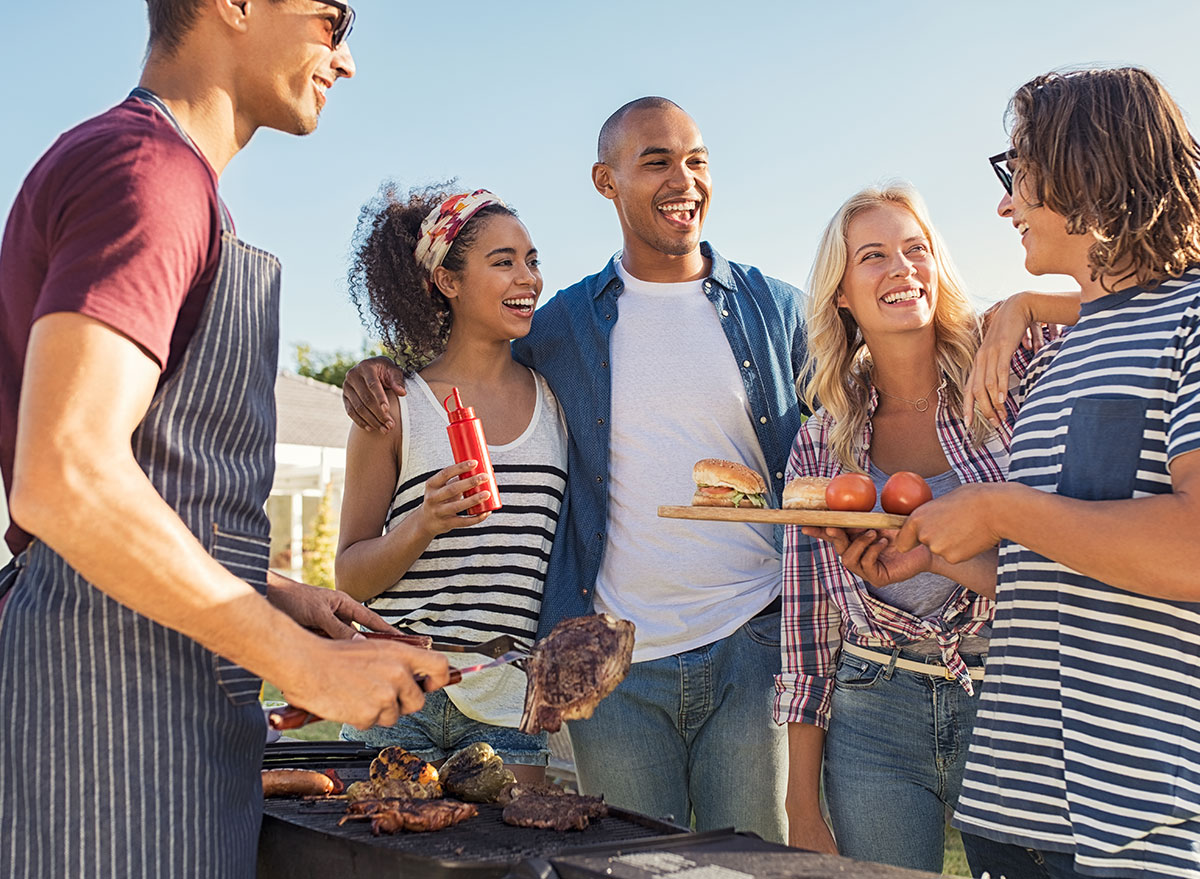 Kent Sepkowitz, a physician and infection control expert at Memorial Sloan Kettering Cancer Center in New York, shared in a guest column that he believes the Delta variant will "continue to overwhelm unvaccinated communities."
"Right now, Mississippi and Oklahoma, both of which have vaccination rates that are lower than the national average, have unimaginably high rates of test positivity, exceeding 50 percent; an additional six states have test positivity rates that are higher than 20 percent. While Florida and Alabama do not release this data to the Johns Hopkins Coronavirus Resource Center, they are also likely to be high in both states, given the rising case numbers there," Sepkowitz wrote.
These rates capture the situation before school started, Now, many school districts do not require masks and cannot effectively social distance in a classroom or lunchroom.
"This will likely lead to more spread and more soul-crushing tragedy, much of it vaccine-preventable. This surge of new cases, which we saw at the start of the school year in 2020, will take a while to settle down. And by then, we will be looking at the winter — when the prospect of being stuck indoors hour after hour will feel particularly grim," Sepkowitz noted.
RELATED: Dr. Fauci Just Said When We'd Be Back to "Normal"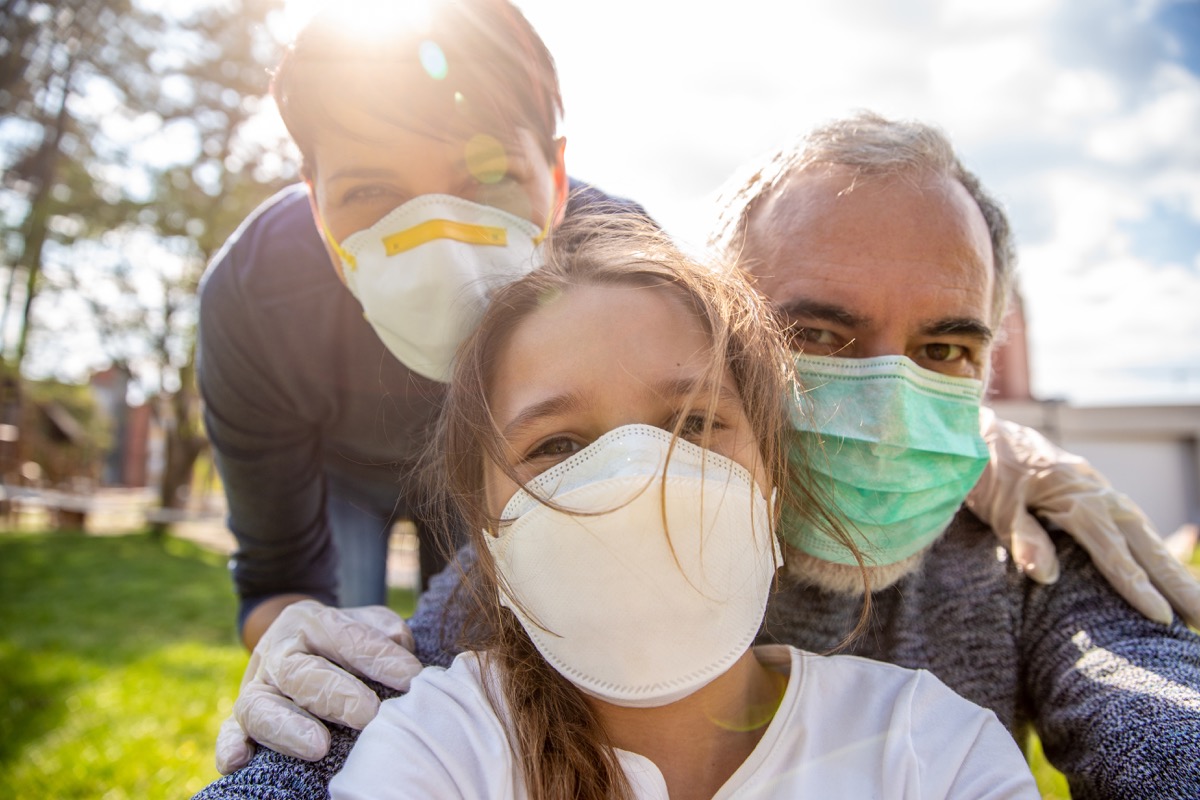 Follow Fauci's fundamentals and help end this pandemic, no matter where you live—get vaccinated ASAP; if you live in an area with low vaccination rates, wear an N95 face mask, don't travel, social distance, avoid large crowds, don't go indoors with people you're not sheltering with (especially in bars), practice good hand hygiene, and to protect your life and the lives of others, don't visit any of these 35 Places You're Most Likely to Catch COVID.